CDs
Cool Yule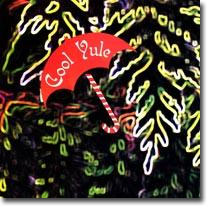 What's cool about "Cool Yule"?
Perhaps it's the complex simplicity of each of my arrangements. All the arrangements were done in my head as I was recording immediately after each song was requested. Except for "In the Bleak Midwinter" and "Christmas is a Feeling", all of the tunes on this CD were requested by those who were present during the recording session here in Victoria on the 31st of March, 2001.





I love all of the tunes.
I loved playing them.
And I hope you'll love hearing them for many years to come!
Cd Sampler
- click the link to here the sample
Santa Claus is Coming to Town
God Rest Ye Merry Gentlemen
In The Bleak Midwinter
O Come All Ye Faithfull
Carol of the Bells
It is Better to Light Just One Little Candle
Silent Night
Up On The House Top
Christmas Is A Feeling
Go Tell It On The Mountain
In The Bleak Mid Winter
$21.75 all inclusive
Click here to order
------------------------------------------------------------------------------------------
Lovingly Louise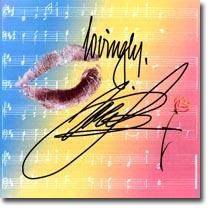 I've wanted to record a solo piano and voice album for a long time. Solo piano and voice are, to me, like corn bread and buttermilk.

I love corn bread and buttermilk.

The music on this disc reflects the different times and parts of my life. You'll probably find that there are songs to which you'll want to return often because they speak to the times and parts of your own life.

"A Daisy a Day" is a reflection of the love I observed between my maternal grandparents. "Do You Know What It Means To Miss New Orleans" is a missing of time, place, smells and tastes . . . and the stories and the memories go on and on.
Cd Sampler
- click the link to here the sample
A Little On the Lonely Side
Route 66
The Ruby and the Pearl
A Daisy a Day
Do You Know What It Means to Miss New Orleans
Say A Prayer
My Romance
Dinah
Zing Went The Strings of My Heart
Let There Be Love
Old Folks
Give Them Their Flowers
In The Garden
I'm Old Fashioned
Meanderings
$21.75 all inclusive
Click here to order